The Kink Counter Stool from District 8 offers a unique aesthetic in chair design. With its curved composite/veneer backrest, solid oak seat, steel frame and brass features it boasts a unique and elegant design. The Seat made from solid Oak is available in two different finishes( Smoked Oak, and Hard fumed Oak) and the seat is avalaible in just timber, or with an upholstered seat pad specific available in specific combinations.
The Kink Counter Stool is perfect way to add a comtempory, industrial feel to any Bar, pub, club, restaurant, café as well as any office space, breakout area or showroom.
Also available in a Dining Chair variation, a Lounge Chair variation, and a Bar Stool variation.
Products Details
Dimensions in cm and weight in kg
| Width | Height | Depth | Seat Height | Unit Weight |
| --- | --- | --- | --- | --- |
| 61.00 | 91.00 | 52.00 | 60.00 | |
Origin
Frame Material
Seat Material
Stackable
Assembly req'd
Outdoor
Warranty
Vietnam
Solid Black Steel Frame with Brass features
Composite /Veneer backrest and solid oak seat finished in either a smoked oak, or hard fumed oak finish with optional upholstery in specified leather or fabric options.
no
no
no
yes ( 24 Months )
Timber Finish: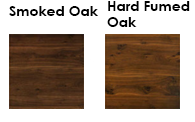 Upholstery Options: