The Theo Tractor Stool, by District 8, is inspired by tractor seats of the early 20th century. The Theo Tractor Stool is a classic and unique design, featuring a solid surface seat, solid Oak Theo legs, and a steel footring.
Made from solid Oak, the legs are available in 3 different timber finishes, in combination with select seat colours, and steel footrings.
The Theo Tractor stool is a perfect piece of furniture for adding a rural, industrial feel to any bar, club, restaurant, café, breakout room, waiting area, office, or residential living area.
Designer: Darren Chew
Company: District 8
Products Details
Dimensions in cm and weight in kg
| Width | Height | Depth | Seat Height | Unit Weight |
| --- | --- | --- | --- | --- |
| 54.00 | 78.00 | 48.00 | 78.00 | |
Origin
Frame Material
Seat Material
Stackable
Assembly req'd
Outdoor
Warranty
Vietnam
Solid Oak, Available in three different timber finishes
Solid Polymer Plastic Available in 2 select colour combinations
no
no
no
yes ( 24 Months )
Timber Frame Finish Options: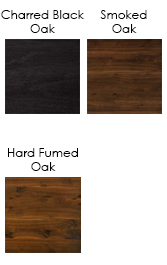 Seat Finish Options: