The Mova Bar Stool, designed by Lodovico Bernardi, is a smooth, sweeping chair design inspired by retro design cues, featuring a fully upholstered seat and back with armrests, and bent steel tube frames.
The Stool is constructed around a frame of bent steel tubes, with a fully upholstered seat, back and armrests, available in a range of different upholstery options. The bent steel tube frame is also available in a variety of different metal finishes.
The Mova Bar Stool is the perfect option for someone looking to create an atmosphere of retro design to any breakout area, office space, hotel lobby and foyer, restaraunt, public space, conference area, or residential living space.
Designer: Lodovico Bernardi
Company: Marmo
Products Details
Dimensions in cm and weight in kg
| Width | Height | Depth | Seat Height | Unit Weight |
| --- | --- | --- | --- | --- |
| 62.00 | 110.00 | 58.00 | 75.00 | |
Origin
Frame Material
Seat Material
Stackable
Assembly req'd
Outdoor
Warranty
China
Steel Tube available in a range of different powder coat and metal finishes
Fully Upholstered Seat and back available in a range of upholstery options
no
no
no
yes ( 24 Months )
Frame Finishes: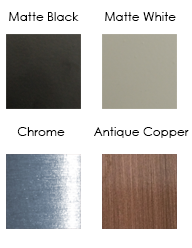 Upholstery Options: